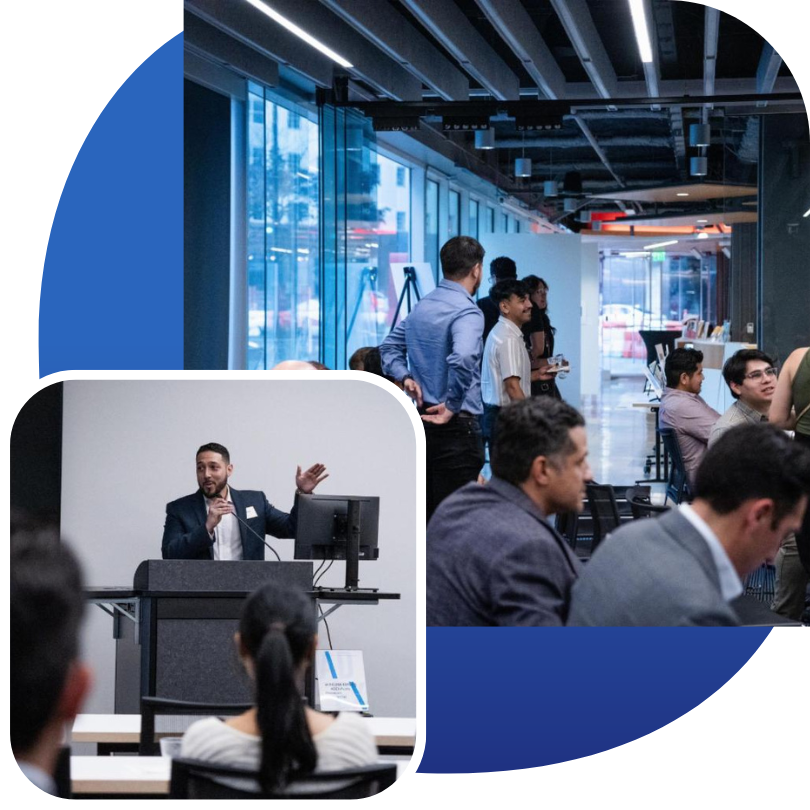 Free Entrepreneurship Development Program: Transform Your Business Future!
Unlock the Full Potential of Your Business with Our 9-Week Program and 1-Year Membership
Are you an aspiring entrepreneur eager to propel your business to new heights? Join the Greater North Texas Hispanic Chamber of Commerce (GNTHCC) Entrepreneurship Development Program, an invaluable opportunity to supercharge your entrepreneurial journey.
Over nine Saturdays, this comprehensive program equips you with the knowledge, skills, and resources vital for thriving in the world of business. Plus, upon completion, you'll receive a 1-year GNTHCC membership and mentorship, offering crucial support as you navigate the business landscape.
Here's the best part – this course, valued at over $1,500, is entirely free for eligible participants. To qualify, you must not possess a U.S. degree, reside in Dallas County, hold a valid I.D., be 18 or older, and complete online onboarding assessment. 
Don't miss this chance to empower your entrepreneurial dreams with GNTHCC's Entrepreneurship Development Program. Enroll now and embark on your journey to business success!
Comprehensive Entrepreneurial Skills: Acquire a strong foundation in entrepreneurship, including business planning, marketing strategies, financial management, and leadership skills, setting you up for success in your venture.

Access to Valuable Resources: Benefit from GNTHCC's extensive network of industry experts, mentors, and entrepreneurs who can provide guidance, support, and opportunities for collaborations.

1-Year Membership and Mentorship: Upon program completion, gain a 1-year GNTHCC membership and mentorship, valued at over $1,500, to continue receiving support as you navigate the business landscape. This membership opens doors to further resources, connections, and growth opportunities.
Cultivating Opportunities for Business Partners to Nurture Hispanic Talent Pipeline