Greater North Texas Hispanic Chamber Of Commerce
The Greater North Texas Hispanic Chamber Of Commerce is a membership-driven organization comprised of small businesses, corporate representatives, community leaders, and members from various professions. Our geographical sphere of influence includes all North Texas counties including those in Dallas-Fort Worth
Hispanic Entrepreneurship Today
Annual Latino-Owned Business Study, Biz2Credit finds that Latino-owned businesses have lower average annual revenues (8% lower than non-Latino businesses) and lower average earnings (19% lower).
While more than 30% of all family-owned businesses survive into the second generation, only 12% will still be viable into the third. Even more surprising is that only 3% are still operating in the fourth generation and beyond, according to the Family Business Insitute via the Boston Globe.
Our vision is to foster a thriving community through abundant resources and growing businesses, promoting prosperity for all. We aim to create an inclusive and empowering environment where everyone feels valued, heard, and important. Through our helpful, well-connected, and culturally diverse community, we bring significant value and opportunities for growth.
Our mission at GNTHCC is to connect businesses and create a supportive community while fostering cultural awareness and providing opportunities for growth.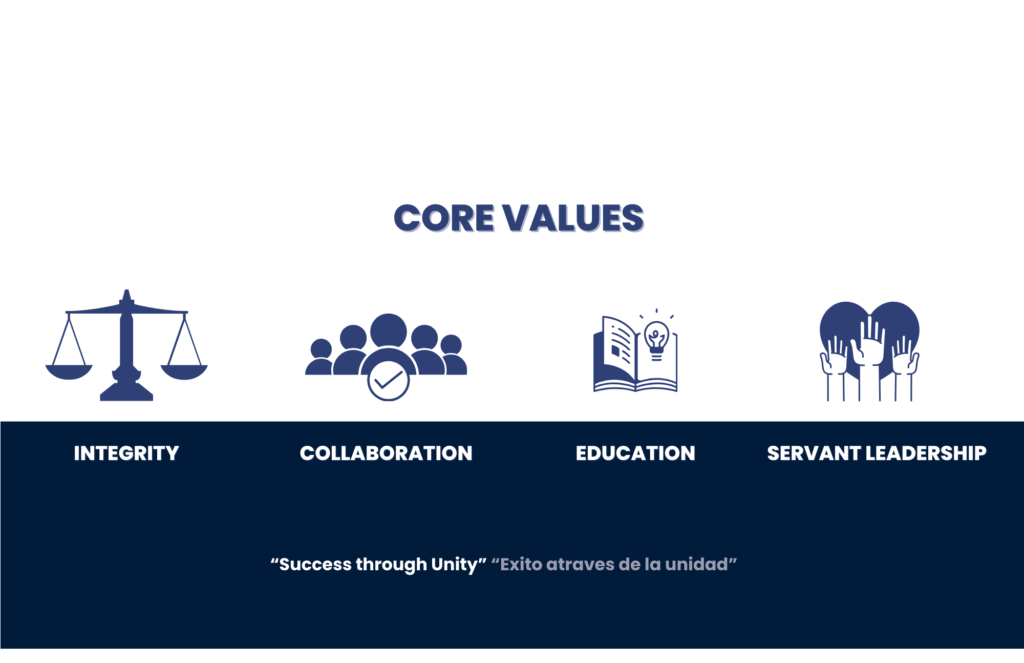 GNTHCC - Strategic Initiative Value Pillars
Business Leadership Education
Deliver quality educational opportunities and professional development resources that help our members manage and grow successful businesses.
Celebrate and embrace the Hispanic culture to promote inclusiveness and help overcome cultural barriers.
Create paths of prosperity by improving the quality of the workforce and talent pipeline in a way that helps the Hispanic community. 
Economic Development Advocacy
We work in collaboration with our members, other advocates, and policymakers to strengthen and cultivate the Hispanic community Development economy. 

Our chamber is always finding creative and innovative ways to reach newer audiences. Be sure to subscribe to our YouTube channel to stay updated on our latest Chamber Charla episodes. Stay informed and learn more about essential business topics brought to you by GNTHCC members! 

Let's come together for our Cinco De Mayo celebration in 2023. This is the perfect time for you to come out as a vendor and display your amazing services and products to the community. You can also join our sponsors and increase your brand exposure by acquiring a sponsorship package. Do not miss out!