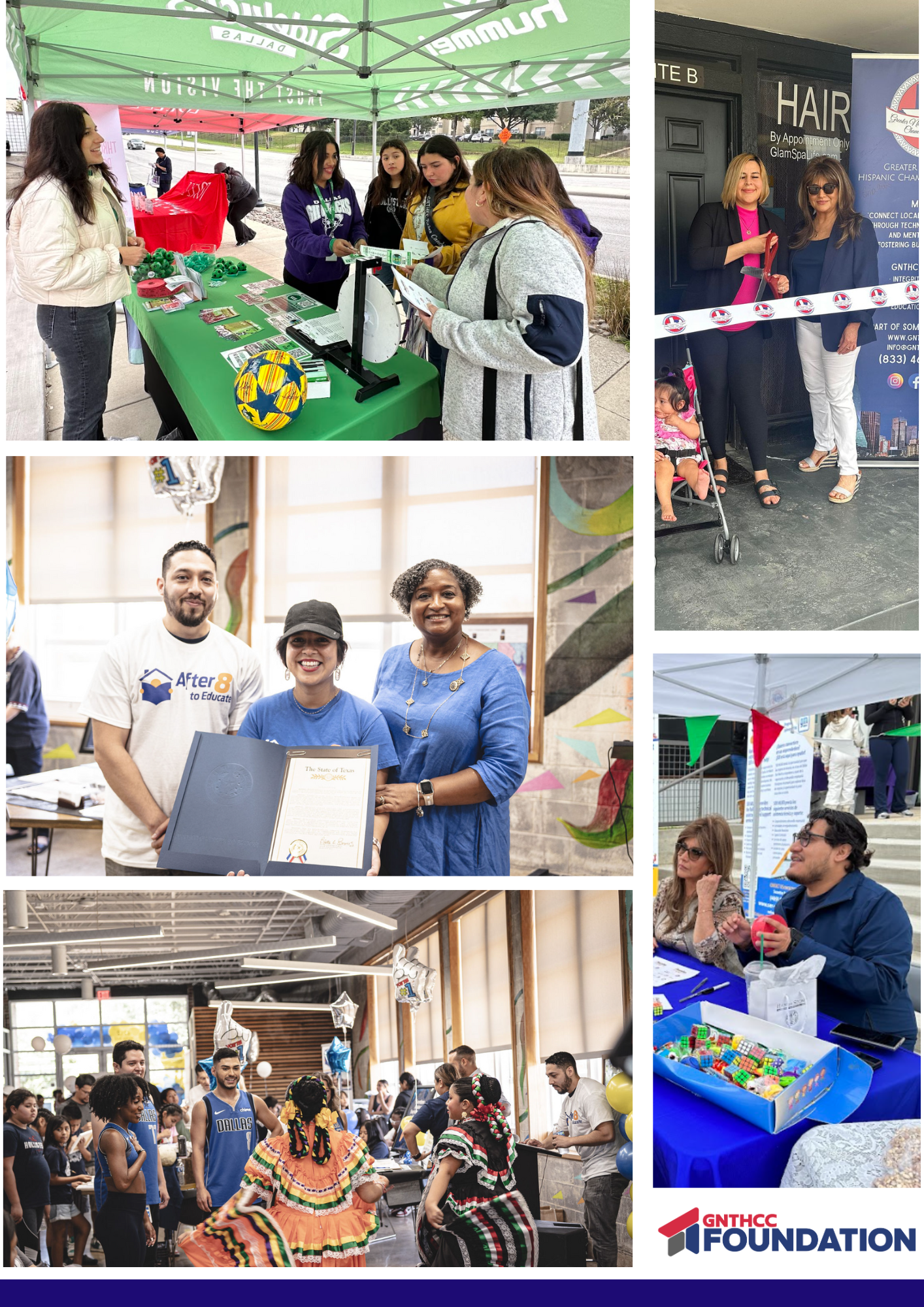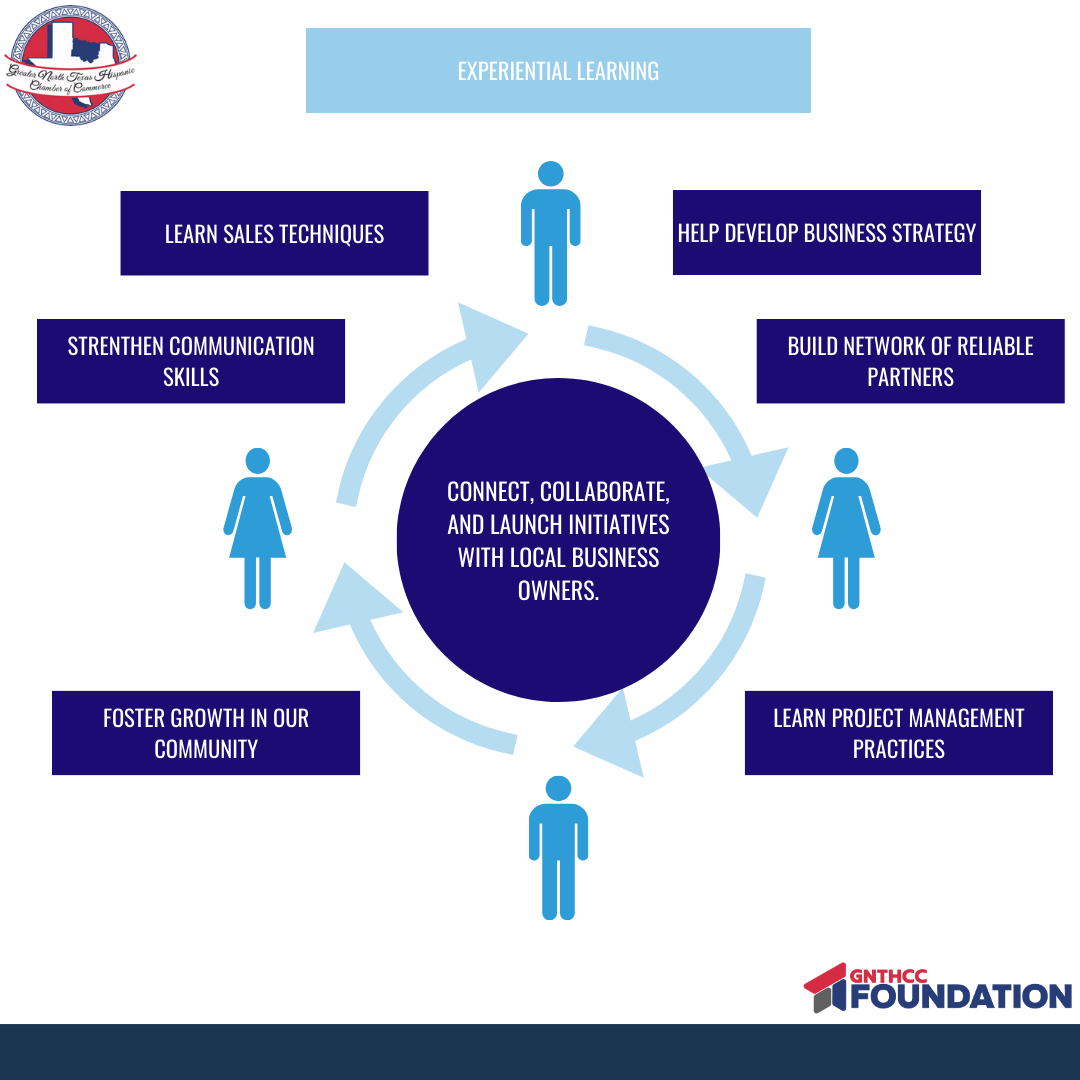 Shape Tomorrow's Leaders and Businesses with GNTHCC's Ambassador Program
Join Our Ambassador Program and Lead Initiatives Across 10 Committees for Community Growth and Business Development
Welcome to the Greater North Texas Hispanic Chamber of Commerce's Ambassador Program. Our mission is to shape the next generation of leaders through experiential business education and active engagement. As a member of our Ambassador Program, you become a key player in connecting experienced business owners with our dynamic membership while contributing to the internal growth of our organization.
Empowering Initiatives for Growth
Our diverse committees are the lifeblood of this program, each contributing to the realization of GNTHCC's mission. Here's a glimpse of what you can expect:
1. Communications: Join the Communications Committee, where Marketing Ambassadors, Committee Chairs, and stakeholders oversee various activities, including media and public relations, customer communications, crisis communication, and internal communications.
2. Membership: Drive growth by generating leads and educating prospects on the benefits of joining a chamber of commerce, fostering community growth.
3. Special Events: Contribute to the organization of events that celebrate and promote our local minority-owned small businesses, garnering attention and providing exposure to our members.
4. Education: Help shape the business entrepreneurs of tomorrow around our six core value pillars, including business mastery, communications, wealth creation, health and wellness, mentorship, and community engagement.
5. Advocacy: Be part of the Advocacy Committee, which supports local members' needs and actively engages with elected officials to advocate for GNTHCC's agenda and critical issues. Monitor legislative activities and provide recommendations.
6. Finance: Provide oversight on the financial performance of GNTHCC, ensuring the organization's financial health and adherence to budgets and forecasts.
7. Ribbon Cutting: Plan and execute well-organized ribbon cutting events, creating opportunities for publicity and community engagement.
8. Networking: Help build and nurture a vibrant networking community. Create connections across North Texas counties to broaden opportunities.
9. Social Media: Develop effective strategies to enhance online social media reach and engagement across all our platforms.
10. Cultural Arts: Collaborate with our Cultural Arts Committee to infuse music, dance, theater, and art into our events. Facilitate initiatives that strengthen communication skills, improve access to capital, and promote entrepreneurship in the industry.
By joining our Ambassador Program, you become an integral part of fostering leadership, entrepreneurship, and community development. Take an active role in the growth and success of GNTHCC and its members. Join us today to unlock a world of opportunities.
You are required to hold an active membership for a minimum of one year to meet the eligibility criteria.