Plano, Texas – The Greater North Texas Hispanic Chamber of Commerce recently hosted a highly successful networking event, featuring a conversation between the President of FC Dallas, Dan Hunt, and Vice President of Media & Communications, Gina Miller, on the opportunities presented by the upcoming FIFA World Cup 2026.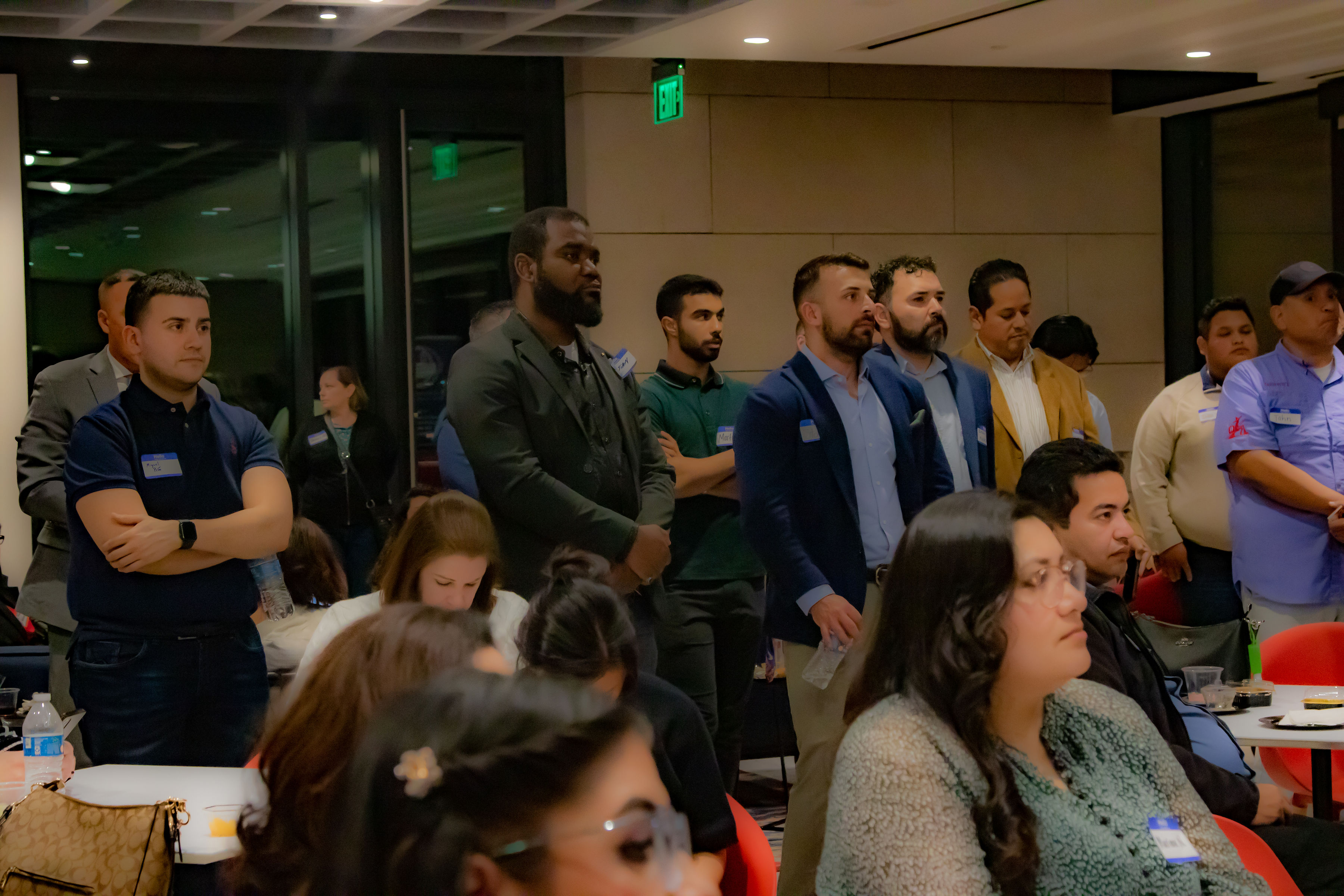 The event, which took place at First United Bank in Plano, attracted a large and diverse crowd of business leaders, community members, and soccer enthusiasts. Attendees were treated to an engaging discussion on the potential economic and social impact of the tournament, as well as the ways in which local businesses and organizations can get involved and benefit from the event.
In addition to the informative and enlightening conversation, the event also raised over $1,000 for the Greater North Texas Hispanic Chamber of Commerce Foundation, an organization that supports the growth and development of Hispanic-owned businesses in the area.
"We were thrilled to see such a great turnout for this event and are grateful for the support shown for the GNTHCC Foundation," said Dan Hunt. "We look forward to continuing to engage with our community and exploring the opportunities that the World Cup 2026 will bring to our area."
The event was a resounding success and FC Dallas is planning to host more events like this in the future, promoting the World Cup 2026 and supporting local businesses and organizations.
For more information about GNTHCC and upcoming events, book an appointment at gnthcc.org
#GNTHCC #Networking #FIFA #WorldCup26 #FCDallas #hispanicchamber #chamberofcommerce #northtexaschamber